1968 Merlyn Mk.14 SOLD
Merlyn Mk14 1968 - the original first car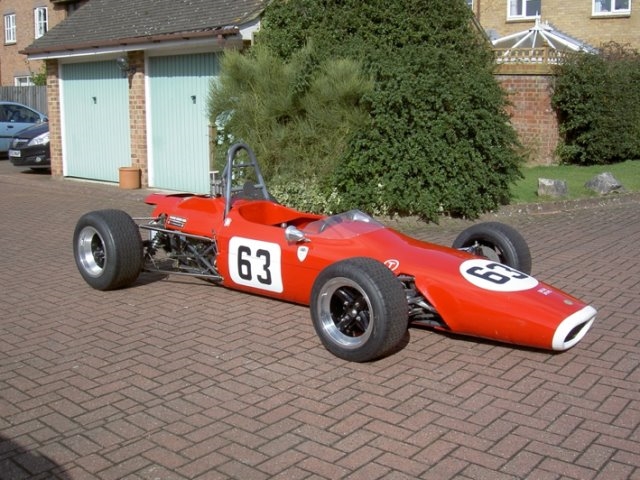 In 1967 and 1968 Tony Lanfranchi entered many of the available F3 races, both in Britain and Europe, quite often driving a car owned by Ken Bass, one of a number of people interested in racing and disposed to financially support up and coming racers, such as Tony.
Early in 1968 the car was a Merlyn MK10, a quite successful design from Colchester Racing Developments (CRD). Unfortunately the MK10, being driven by Ken Bass, suffered major damage. The car was straightened but Tony was unhappy with the result and a new chassis obtained via Mark Konig. This turned out to be the first MK14 chassis produced by CRD and all the MK10 running gear was transferred to the MK14 chassis. The car raced at Monaco in 1968.
Only one chassis was produced in this configuration, all subsequent production chassis in 1968 - 1969 being designated MK14A. A one-off prototype for 1969 - 1970 was designated MK14AX. (unfortunately many race results incorrectly note cars to be MK14 rather than 14A).
Since repatriation from France by Keith Norman much work has been carried out. This has included considerable work on the chassis, a zero hours engine by Stuart Rolt, New MK8 gearbox by Cavan Riley, two sets of new Revolution wheels, new top bodywork, screen, Simpson exhaust and much more. A number of spares are included and others by negotiation. The car is located near King's Lynn, Norfolk.
Please contact Geoffrey Laycock for more details including a DropBox file with more information and photographs. £45,000
Telephone or text +447831 353025 or email Geoffrey@DragonsBarn.Com