Latest News 2010
The 2010 Peter Hanson Seasonal Review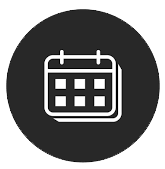 22-Oct-2010
The 2010 Peter Hanson Trophy was again held over three meetings, at Brands Hatch in June, Oulton Park in August and at a very wet Spa in September. The season belonged to David Methley with him taking 4 wins out of 5 races; David joined the Historic Formula 3's at the HSCC May Silverstone GP race meeting with his newly acquired Merlyn Mk14Aand the orange car was instantly setting the pace. Peter Hanson wins at Brands, Oulton and at Spa followed; David did not have things all his own way with both Nigel Bancroft and Roland Fischer providing strong challenges at Oulton Park and at Spa Roland took a dominant win in the first of the two races.
Video Footage of F3 Screamers at Monaco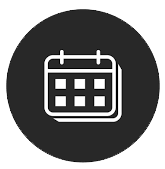 27-Sep-2010
Oulton Park BBQ draws the 1960s Names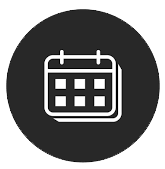 05-Sep-2010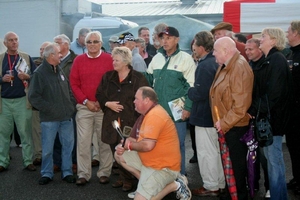 Justin Haler was a journalist who covered One Litre Formula Three for Autosport in period, he now lives in South Africa and is currently writing a book covering Formula Three during the years 1964 to 1970. Living in South Africa provides Justin with superb weather but makes face to face research a little difficult, so a visit to the UK was arranged to coincide with the Oulton Park Gold Cup Meeting, the idea being to meet up with as many of the period F3 drivers as possible. Justin had been in correspondence with Mike Hedger of 1000ccF3HRA, so Mike volunteered to gather together as many drivers as he could at Oulton Park, and it was decided that 1000ccF3 Historic Racing Association would offer some sort of hospitality.
Croft Honours Divided between Bosson and Wilkinson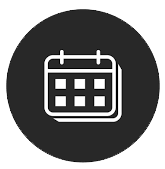 13-Aug-2010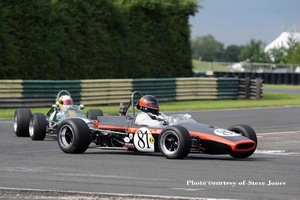 The Croft round of the HSCC Classic Racing Cars Championship received a disappointing entry of four One Litre Cars, further reduced when Peter Williams was obliged to substitute his 'screamer' with his Brabham BT6 Formula Junior. Andrew Thorpe was out in his familiar March 703, and was joined by series regulars Leif Bosson and Steve Wilkinson with their Brabhams.Qualifying took place early afternoon, and saw Bosson just ahead of Wilkinson with Andrew Thorpe third, his previous experience of lapping Croft on a 250cc Suzuki not being much practical assistance. The afternoon had seen some heavy showers of rain, but by race time the track was practically dry; Wilkinson got ahead of Bosson who had made a poor start, whilst Thorpe found himself behind the Formula Ford of Roy MacGregor. For the next half dozen laps Thorpe fought to get past MacGregor, and once he accomplished this he pulled clear and was realing in Goldfinch's Merlyn, just failing to catch him by the chequered flag. Wilkinson spent most of the race hounding Ronnie Haines' twin cam Cooper and was concentrating so hard that he failed to spot Bosson in his mirrors, Bosson passing him on the ninth lap holding on to win the class; Steve was heard to complain 'I've been mugged by a Swede!'
What Ferdinand Gustafson did on his holidays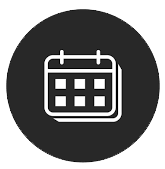 27-Jul-2010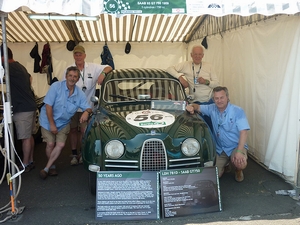 This link has been forwarded by Ferdinand Gustafson who usually races his ex Ronnie Peterson Brabham BT18 at the European F3 Championship rounds.Ferdinand was invited to join a British team who were running a two stroke SAAB at Classic Le Mans, the team finished fifth in class after some confusion in communication.
Methley Triumphs at the Ring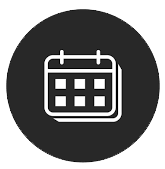 23-Jun-2010
Competitors for the second round of the Historic Formula Three Championship at the Nurburgring were greeted by fog shrouded Eifel mountains, nineteen F3s were entered, three in F3/1 (side-draught cars) the remainder were in F3/2 with a further six Formula Juniors completing the field. Dick van Amsterdam from F3/1 and Klaus Bergs from F3/2 were both non starters. Friday's proceedings commenced with two laps of the Nordschleife and sadly Grant Saunders run of atrocious luck continued when his March 703 lost oil pressure in the assembly area thus ruling him out for the remainder of the weekend.